JET PLUG is a high performance repair product engineered for:
Stopping water leaks. Plugging various types of breaches.
Mix as a thick putty for large or small repairs. Form plug slightly larger than size of breach. Hold in hand until firming begins (about 1 minute) Jam into breach forcefully and hold for another 1 – 2 minutes. That's it. (See Instructions)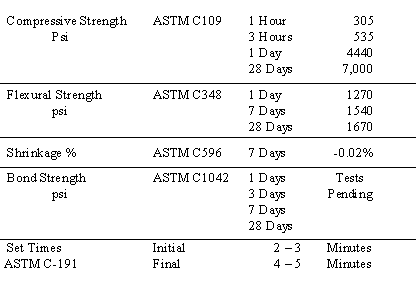 JET PLUG is comprised of various types of low alkali cements and sand. There are no other ingredients. It is environmentally friendly and presents only those health hazards normally associated with cements and sand.
For health hazard issues, please consult the "MSDS" for handling precautions. JET PLUG contains silica and free silica, which have been determined to cause silicosis and possibly cancer. Also, extended exposure to cement dust can be injurious. DO NOT BREATHE DUST.
JET PLUG is packaged in 50 lb moisture resistant pails.
For complete instructions on usage, please see "EASY APPLICATION INSTRUCTIONS", printed in both English and Spanish
Download the Safety Data Sheet here.